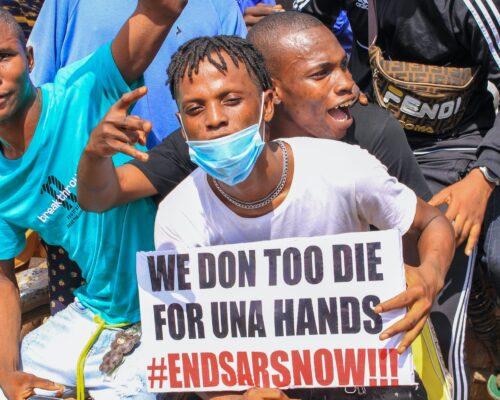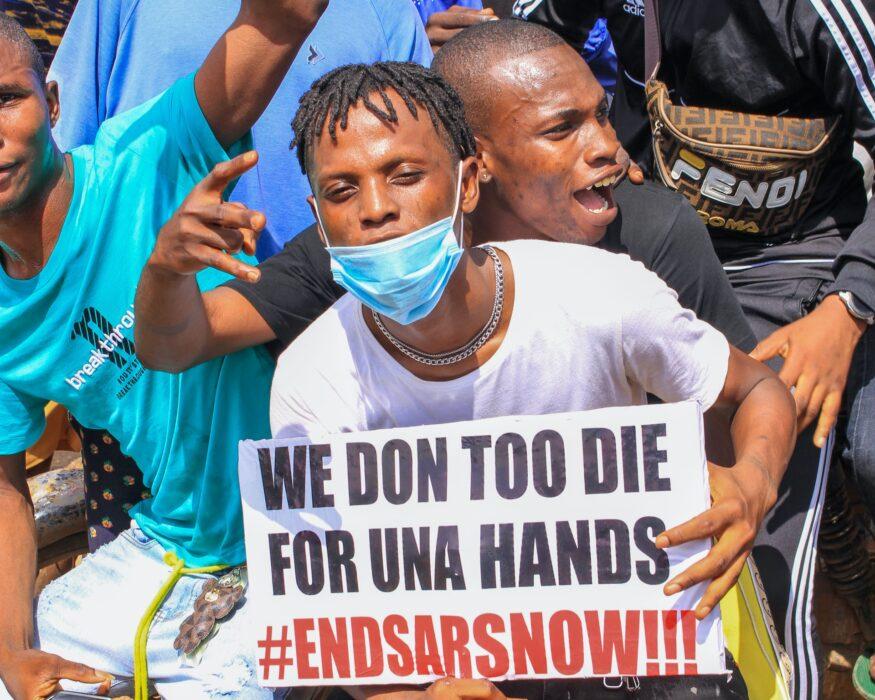 For the first time as an adult, I have witnessed the weariness of Nigerians expressed through unified protests all over the country and around the world. People of all ethnicities with a common complaint; being fed up. Fed up with a country that has no plan for its citizens, especially the younger generation who are grossly unemployed. A country that has struggled with basic amenities like dilapidated power supply, insecurity, and a very poor road network for decades. These challenges haven't only denied citizens of a decent quality of life, but they have also cost us lives and stolen dreams.
As a person brought into this world via Nigeria, born in the Northern city of Zaria, around the time military president General Obasanjo handed power to Nigeria's first democratically elected president Shehu Sagari. Born to a Muslim father from the North of Kwara, and a Christian mother from the western state of Ogun, I consider myself privileged to have been exposed to different cultures and religions.
As a child, I remember growing up to Sade and Fela's music, going to the mosque during the day with my dad and uncles, and reading the bible at night with my mum and siblings. That type of upbringing led me to question everything, which would lead me to a life of consistent resistance and struggle.
My first experience with resistance was when I went to Federal Government College Jos for my secondary school, I was about 11 years old, and was a boarding student. Every Sunday, students were meant to go to their various places of worship, which were either Muslim MSS, Catholic mass, or a Protestant service. My mum had asked my brother who was a class ahead, and me,  not to be pressured to join any group, and when we made that known to the MSS leaders, they weren't having any of that because of our Arabic names.
We ended up being hunted down and consistently harassed until our parents got involved, and the principal instructed them not to disturb us any longer. The principal was a Muslim, and another surprising thing is some of the MSS leaders that troubled me in my first year, protected me in my 4th year.
These experiences were teaching me about people and religion, about love and bigotry, about tribalism and open-mindedness, all ingredients in the making of this collective of people named Nigeria.
After secondary school, I got admission into A.B.U Zaria because my lecturer dad insisted on my studying there. I faced even worse discrimination there, I was delayed for 2 years by a lecturer who was offended by someone with my name dressing the way I did (shirt and trousers, as opposed to kaftans). Unfortunately for me, this man was the exam officer and made graduation more difficult. Graduation was already difficult for a bulk of students at that time as the institution prided itself on the difficulty of receiving its certificate.
Intelligent students struggled to pass average courses, and extra years became the norm. Two students close to me died in accidents traveling back to Zaria to resolve unnecessary academic issues.
Sadism fueled by god complexes was prevalent at that time, lecturers lorded it over students in many faculties, and so did the non-academic staff. The only reason I hung in there was because of my dad.
While I was still in school, my older sister who faced the same challenges finally graduated and went on to participate in the National Youth Service Corps. At that time our mum had moved back to Ibadan in the west of Nigeria, and my sister was posted to Edo State in the South-South of Nigeria.
Highways have always been terrible, yet, road travel was still necessary to meet up with programs such as NYSC which in my opinion has lost its purpose. This purposeless exercise and terrible roads led my sister to have an accident on her way to Ibadan minutes after they set off on the journey from Benin, and this claimed her ability to walk for the remaining 16 years of her life as she passed away in July 2020.
Nigeria's poor healthcare system didn't enable her to get the best immediate treatment. We were fortunate to eventually take her to the U.S and then India for better care, but she never did recover her ability to walk. Regardless of that, she got on with her life, continued her studies, and excelled in her career in child and adolescent psychiatry at the University College Hospital Ibadan.
She left us this year due to complications from a minor injury that led to a Septic shock. Even though I know she fulfilled her destiny and is in a better place, I still blame NYSC, bad roads, an insensitive greedy government, and the struggling healthcare system for what she went through.
After what I experienced in school, I promised never to put my life and future in any Nigerian institution's hands, which led me to learn how to be an entrepreneur. As an introvert, and someone who isn't motivated by money, I always thought I didn't have any natural business skills. I had grown up thinking business was a zero-sum game and shrewdness was a necessary characteristic of entrepreneurs, thankfully, from reading as many resources I could lay my hands on, I learned that was a myth. Rather,  resilience, calmness, and genuine interest in providing value are common characteristics of successful entrepreneurs, and all these were natural for me.
I turned down multiple opportunities to work for the government as 95% of people from my hometown do and started my company with basically no capital, which was only possible because of the internet. I learned HTML, learned to bookkeep, read a huge business law textbook, and developed my currently-defunct online gadget store.
This caused me to be profiled by police who consistently stopped me on the road, asked me what I did for a living, and occasionally took me to the station because they claimed they weren't satisfied with my story.
There were times I was threatened to be slapped, there was once they went ahead and slapped a friend of mine who was with me, the scariest time was when they intercepted the car, my brother, I and friends were in after a night of hanging out. They drove in front of us, came out with guns in the air, and asked us to get out, kneel and raise our hands, which we did. They then asked us to lie down, and that's when I couldn't take it anymore. I refused, fortunately, the incident didn't escalate because we were right in front of our house, and again, our mum rescued us.
Those same policemen eventually became friendly, to the extent that one of them once told other harassing officers to believe whatever I said as he vouched for me, he made sure I was let go without bribing him or his colleagues. This incident reminded me of my experience way back in FGC Jos, where harassers become deliverers. It is understood that there is a high rate of cybercrime in Nigeria which is largely fueled by the high youth unemployment rate, however, intelligence would be the most suitable approach to tackling the menace.
Several years and businesses later, the plague of impunity has strengthened and spread, the random stopping, harassing, detaining, and extortion of younger males and females, especially in the south of Nigeria, led to the #EndSars movement. The movement started on Twitter after the killing of a young football fan by a SARS officer at a sports center and built up over the years as numerous others were killed, continually harassed, and extorted. The buildup birthed physical protests around the country, more killings (may their souls rest in peace, and may God grant the families involved the grace to thrive through the loss), and eventually looting and destruction of property.
The #endsars movement and the federal government's response to it made 2 things clear;
The current government isn't just insensitive and corrupt, but emotionally and intellectually incapable of improving the state of the nation.
And, forward, emotionally intelligent Nigerians, not just youths (ignorance is no respecter of age), can unify. And if this unification can be harnessed and constructively utilized, we can politically take over at all levels, and affect the change we deserve.
The best time to start is now. The journey would be rough, dissensions would arise, factions would follow, sabotage would be sponsored and so forth, but we will succeed regardless. We have the numbers, and technology will amplify our efforts.
Even though Nigeria has numerous deep-seated problems such as tribalism and religious bigotry which are only solvable on a personal level, good leadership is a good start, and it would make a huge dent.
The time for real change has come, not the false type we were promised in 2015.