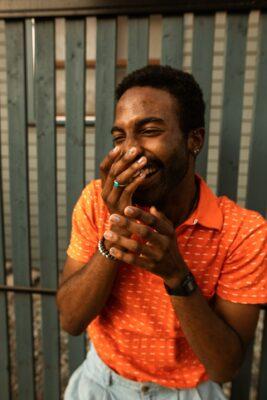 Additional resources: A guide about guarding mental health during the COVID-19 pandemic, and Coronavirus financial relief programs and tips.
What's "healthy," after all? In U.S. society, it seems health is often equated with tan lines, thigh gaps, summer bodies, and other impossible physical standards. Granted, exercise has been shown to lower stress, ease anxiety, curb ADHD jitters, and medicate depression naturally. But it also feels like the benefit of having the body of a Grecian deity is overly touted, while maintaining a positive outlook on life goes unmentioned. The upside of good mental health includes setting and meeting goals, making productive choices, fostering supportive relationships, and cresting life's ups and downs. Here are some basic but overlooked practices to cultivating a healthy mind.
Get Enough Sleep
You need sleep—a lot of it. Adults 18 and older are supposed to get seven to nine hours. For seniors over 65, that range ticks down to seven to eight hours. Whereas eight to 10 hours are recommended for teenagers, and for newborns, a cat-like 14-17 hours is recommended. Sleep boosts memory, helps prevent depression, and spikes creativity and problem-solving functions. People often find that, if they're wilting under pressure, they slip under the covers and eight or nine hours of sleep later, the worries that stressed them during the day seem to disappear.
Declutter (Reducing Stress)
Imagine sinking into that deep sleep and waking up eight or nine hours later. Your bed is strewn with jeans, underwear, and the Post-it notes and manila folders that spilled out of your home office. Now picture yourself in a room with white curtains, a puffy comforter, and light streaming through the blinds. Which one would make you feel refreshed? One of the best ways to reduce your stress is to remove the clutter. Downsizing extends beyond your house, as well. Clean out your car. Throw away clothes you don't wear. Erase apps on your iPhone you never open. Invest time in dredging out all the clutter in your life so that your mind, home, and schedule are bright and clean and open.
Taking Time to Relax
While decluttering helps reduce anxiety, another good way to relax is to simply block out time to relax. If you have a family, round up the crew for an outing. Go to the beach for the day. Take a stroll to buy ice cream in the evening. Set up a campsite in your backyard on summer nights and stargaze with your kids. The following are some other kid-friendly activities to consider:
Baking chocolate-chip cookies.
Sledding on the hills of the seminary nearby after it snows.
Picking blueberries at a local farm and putting them on your pancakes for breakfast.
Especially when life's chaotic, these little excursions will not only keep you young but foster kindness and cooperation in your children.
Saying "No"
Another cornerstone of mental health is just saying no. While that skill may seem trivial, the ability to turn down many offers (or people) that you encounter allows you to separate what you want in life from what merely comes your way. That bolsters the control you have over your life and reinforces your confidence in making decisions that are good for you without also being selfish. Sometimes, you'll need to deny a request tactfully. If so, give a simple, direct response, without waffling. Explain why you can't accept or do something but suggest a rain check or an alternative solution—if you're interested. If you're not, just say no. It's really okay.
The benefits of fostering mental health through self-care are almost too numerous to name. In essence, true health comes down to taking care of yourself. Eat well, sleep deeply, and grow your own vegetables. Paint your house with a coat that's light and airy. Take a walk through the woods carpeted with green leaves. Relax and live.